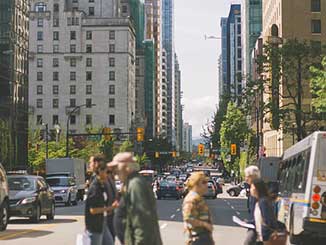 The gap between the haves and have-nots in the United States grew last year to its highest level in more than 50 years of tracking income inequality, according to Census Bureau figures. AP News reports:
Income inequality in the United States expanded from 2017 to 2018, with several heartland states among the leaders of the increase, even though several wealthy coastal states still had the most inequality overall, according to figures released Thursday by the U.S. Census Bureau.

The nation's Gini Index, which measures income inequality, has been rising steadily over the past five decades.

The Gini Index grew from 0.482 in 2017 to 0.485 last year, according to the bureau's 1-year American Community Survey data. The Gini Index is on a scale of 0 to 1; a score of "0″ indicates perfect equality, while a score of "1″ indicates perfect inequality, where one household has all the income…

The inequality expansion last year took place at the same time median household income nationwide increased to almost $62,000 last year, the highest ever measured by the American Community Survey. But the 0.8% income increase from 2017 to 2018 was much smaller compared to increases in the previous three years, according to the bureau.